~~ Book 1909141202 ~~
Twelve Scenes by Moonlight
Calendar for 1909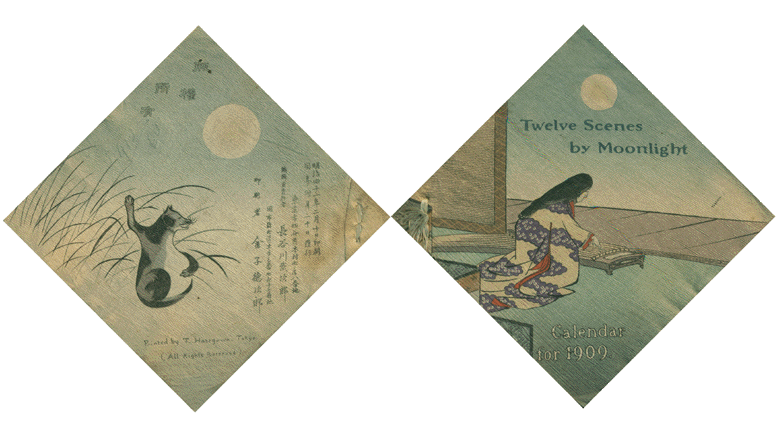 Condition. The book is in Good+ condition. There is heavy foxing/staining on the back cover and the page inside the back cover. Several of the pages are dog eared at the corner tips. The spine cover is only 1/4 complete.

Hasegawa, T. (Takejiro)
Twelve Scenes by Moonlight, Calendar for 1909, T. Hasegawa, Tokyo, square 16mo (5 3/8 x 5 3/8 in - 13.8 x 13.8 cm), unusual format (square/diamond) for a Hasegawa book, calendar published in a book form, crepe paper, single silk tie, 7 folded pages, 14 pages total including covers. While the book is square, it is printed and tied to be read in a diamond format (cocked 45 degrees up and tied in the lower left corner). Because of the format, the folded (unsevered) edge on each page is the upper right edge. The spine covering runs along the upper left diagonal.
For more information on T. Hasegawa, click here.
All Pages









Colophon (inside back cover)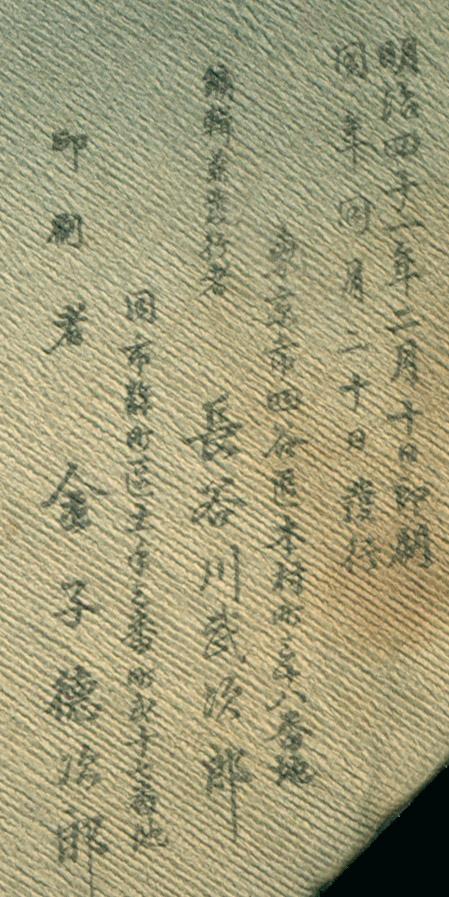 Printed: Meiji 41 (1908).2.10
Published: Meiji 41 (1908).2.20